Corralejo is a popular tourist destination located on the island of Fuerteventura in the Canary Islands. With its white sandy beaches, crystal-clear waters, and laid-back atmosphere, Corralejo attracts visitors from all over the world every year.
Corralejo Beaches
The beaches of Corralejo are one of the main attractions of the city. The most famous is Corralejo Beach, which is about ten kilometers long and has fine golden sand and turquoise waters. This beach is ideal for sunbathing, taking a walk, or practicing water sports like windsurfing and kitesurfing.
Another beach not to be missed is El Cotillo Beach, with its beautiful lagoons of crystal-clear water and white sand. Here you can surf or snorkel.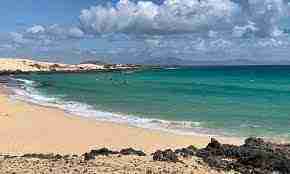 Activities in Corralejo
Corralejo offers numerous activities for all tastes. For adventure lovers, you can take a quad bike tour in the Fuerteventura desert or go kayaking in the ocean.
For those who prefer relaxation, you can visit the Corralejo Natural Park, where you can admire the flora and fauna of the island or relax in one of the many beach bars and enjoy a drink.For more info to reserve click on https://fuertegolftravel.com/golf-packages/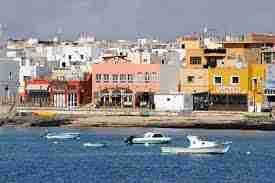 Corralejo Nightlife
Corralejo also offers a lively nightlife, with a wide selection of bars, restaurants, and clubs. The port area is particularly popular for nightlife, with many venues offering live music and DJ sets.For more info to reserve click on https://fuertegolftravel.com/golf-packages/
Shopping in Corralejo
Corralejo is also an ideal place for shopping, with many boutiques and shops selling clothing, local crafts, and souvenirs.
Conclusion
In summary, Corralejo is a fantastic tourist destination for its beaches, outdoor activities, nightlife, and shopping. If you are looking for a place to relax and have fun, Corralejo is definitely the right choice.For more info to reserve click on https://fuertegolftravel.com/golf-packages/